GrafiGuard PREMIUM PAINT PROTECTION film is a high performance, self adhesive, self healing thermoplastic polyurethane film, especially developed to protect the bodywork of vehicles and other objects from harmful effects, such as stone chips, scratches and other abrasion. The film comes in three qualities: transparent ultra gloss (hydrophobic), transparent matt and black ultra gloss.
GrafiGuard PREMIUM PAINT PROTECTION film is highly elastic and particularly easy to apply. The product
comes with a special clearcoat layer with self healing characteristics on top of the PU film, allowing for scratches in the surface to heal over time and/or when heated. 
Both ultra gloss qualities come with an additional protective film on top, to protect the film surface during handling and application. This protective film is removed after application.
GrafiGuard PREMIUM PAINT PROTECTION film has a high performance solvent based acrylic adhesive, which is particularly suited for wet application and has excellent adhesion on a wide range of surfaces. This adhesive will not be damaging to the vehicle's lacquer, nor will it leave behind any traces of glue after its removal.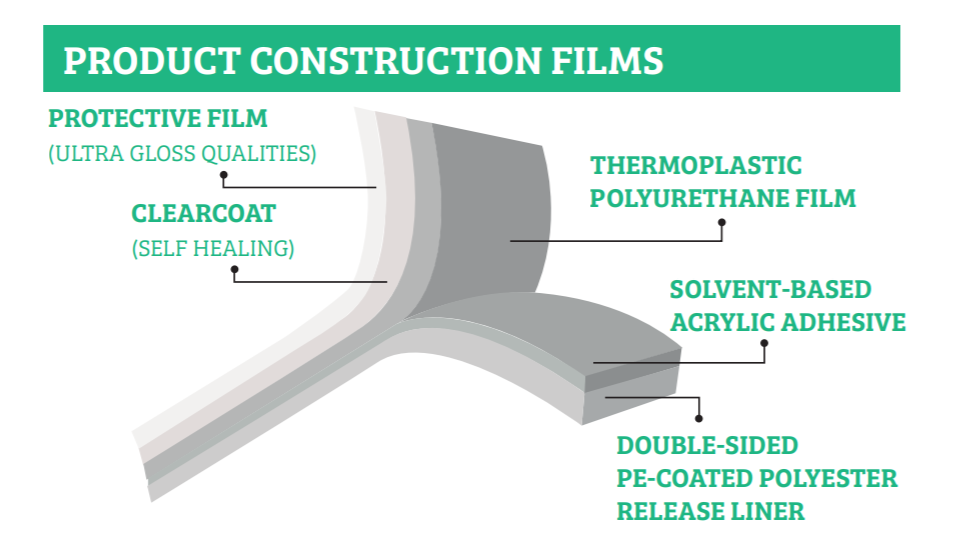 Grafityp paint protection films will protect your vehicle for years to come. The protective film is virtually invisible and does not require any special treatment or maintenance at all. The protected areas can be washed in exactly the same way as you would wash the rest of your car.
PRODUCT SPECIFICATIONS

TEST METHOD

GGSHG15
TRANSPARENT
ULTRA GLOSS
GGSHM15
TRANSPARENT
MATT
GGSHBG15
BLACK
ULTRA GLOSS

Thickness film(1)
Thickness film + adhesive + release liner + top coating

Elongation at break (production length) (2)
Elonggation at break(cross)

Adhesion strength after 20 minutes(4)
Adhesion strength after 24 hours

Max. outdour life span(unprinted)(6)

Temperature range during application
Temperature range at use

+20'C up to +30'C
-15'C up to +110'C

+20'C up to +30'C
-15'C up to +110'C

+20'C up to +30'C
-15'C up to +110'C

Flammability
If applied on aluminium, glass, steel = self-extinguishing
(1)Average  (2)Maximum  (3)Average  (4)Average   (5)Central-European conditions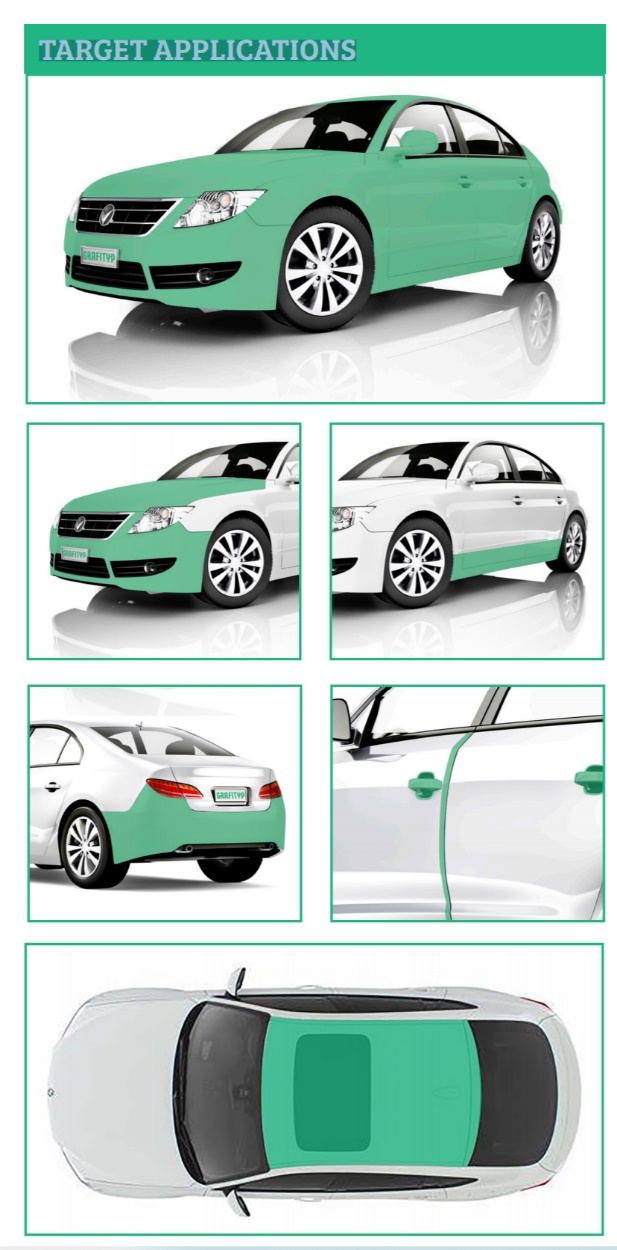 GGSHBG15 (Black ultra gloss) paint
protection film with panoramic roof effect
The paint protection films
GGSHBG15 (Black ultra gloss)
GGSHG15 (Transparent ultra gloss)
GGSHM15 (Transparent matt)
have been developed especially for protecting the paint of a vehicle against stone chips high wear and abrasion scratches.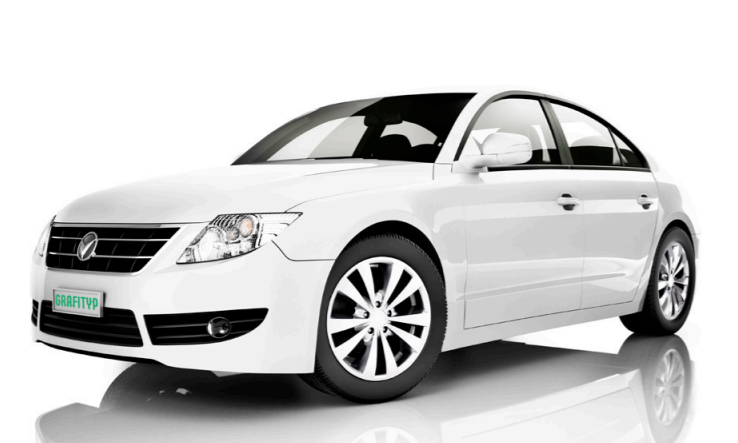 In order to apply the GrafiGuard polyurethane paint protection films, both the surface and the adhesive layer of the films need to be soaking wet. More detailed information about the right application methods and the tools to be used, can be found in the Grafityp manual.
The material may be stretched up to 110%
during application.
CHEMICAL & STAIN RESISTANCE